Commercial Buyer Representation Services in Miami
We are a Miami-based commercial real estate brokerage that offers our clients assistance with site selection, market analysis, negotiation, and closing processes. We aim to help clients find investment opportunities that align with their objectives.
South Florida Commercial Buyer Representation Services
We are committed to providing our esteemed buyers with all the valuable information to make informed investment decisions. We can help our buyers achieve their goals and secure the best possible outcomes by advocating for them.
We are well-versed in market trends, property values, and potential investment opportunities. By sharing the latest developments in the industry with our buyers, we help them with valuable insights to make informed decisions.
We utilize cutting-edge technology and tools to provide our clients with creative solutions to their real estate challenges. Our team of experts works closely with clients to identify unique and innovative solutions that meet their needs.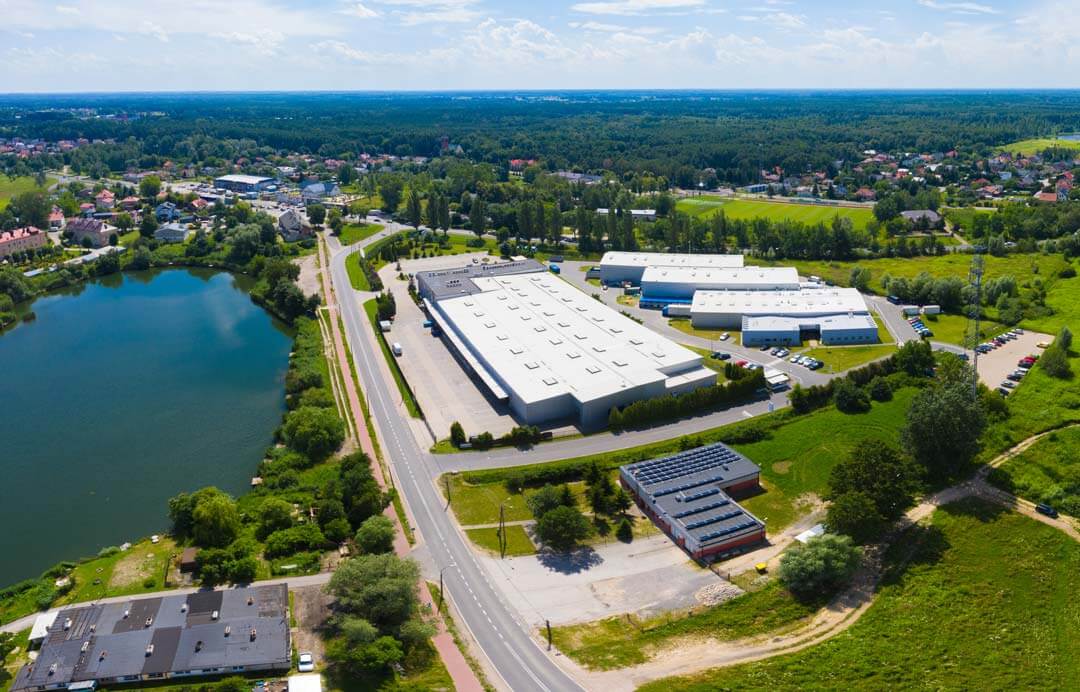 Unlock Miami's Top Commercial
Real Estate Opportunities
Binary Realty represents buyers in Miami's commercial real estate market. We are a team of local commercial real estate experts dedicated to supporting you through the buying process by offering tailored service and guidance through every stage. In addition, we have access to a broad range of listings and market insights to help you make an intelligent decision when looking for a new multifamily, industrial property, retail space, or office building.
Expert Miami Buyer Representation Services
Binary Realty offers a comprehensive suite of buyer representation services to help buyers successfully navigate the complex process of purchasing commercial real estate with expert guidance, confidence, and ease.
Whether you're an experienced commercial real estate investor or a first-time buyer, we are committed to delivering exceptional service and personalized support throughout the buying process. Our comprehensive approach to buyer representation ensures that you have a dedicated partner every step of the way, from identifying investment opportunities to closing the deal. Here are some of the ways we can assist you:
Identifying Your Objectives: Our first step is collaborating with you to determine your personalized investment goals. We'll consider factors like your preferred asset class, location, expected returns, and other criteria to identify investment opportunities that are right for you.
Market Research: Our team conducts market research to discover investment opportunities that match your criteria and objectives. We analyze industry trends, macroeconomic factors, and other relevant data to find the most suitable investments for you.
Property Selection: We will use our connections and resources to find properties that fit your investment criteria. By utilizing our local market knowledge, we can identify properties that match your investment goals and have the highest potential for success. We have a comprehensive selection process and will present you with a carefully curated list of options for your review.
Portfolio Review: Our team of professionals will carefully assess every possible investment by analyzing its fundamentals and evaluating its risk level to ensure that it fits well with your portfolio.
Comparative Market Analysis: We carefully analyze comparable properties to establish a fair market value for the property you are interested in. This assessment will assist you in understanding the property's worth and potential for investment returns.
Financial Analysis: We will assess the financial viability of each property by conducting a detailed financial analysis that considers various factors such as rent rolls, occupancy rates, operating expenses, and other key financial metrics that affect the property's profitability. This process will help you determine the potential return on your investment.
Offer Strategy: Our team of commercial real estate brokers specializes in developing a personalized offer strategy that maximizes your chances of success and ensures the best possible deal terms. By working closely with you and understanding your priorities and investment objectives, we'll negotiate favorable terms with the seller on your behalf using our expertise and negotiation skills.
Due Diligence: We will precisely review the property to ensure it fits your investment criteria and identify potential risks or issues that may impact your investment. This review will analyze financial statements, leases, zoning and building regulations, environmental reports, and other essential documents.
Ongoing Communication: We are committed to keeping our clients well-informed and at ease throughout the process. We will give you frequent updates on the status of your transaction and will always be accessible to answer any queries or address any issues you may have.
Closing Support: Our team will assist you extensively during the closing process to ensure everything goes smoothly. This stage will involve working with lawyers, title companies, lenders, and other parties involved in the transaction to ensure everything is done efficiently and promptly.
Post-Closing Support: We will continue to provide assistance even after the closing to help you make the best use of your investment. We will do this by providing property management and leasing services that will help attract and retain tenants and ensure your property operates effectively.
Confidentiality: We prioritize confidentiality in commercial real estate to safeguard your personal and financial information. You can have confidence that we will handle your investment with professionalism and care.
We aim to provide excellent buyer representation services to our clients and establish a reliable partnership in Miami's dynamic commercial real estate industry. Our commitment is to offer the best possible advice and guidance, enabling you to make well-informed decisions.
Frequently Asked Questions about Buyer Representation Services
1. Why should I use your commercial buyer representation service?
By utilizing our commercial buyer representation service, you can rely on a team of knowledgeable and experienced professionals who can assist you with your commercial real estate investments. You can navigate the intricate process of buying commercial real estate and ensure you're well-informed at every stage.
2. What types of commercial properties do you represent?
Our company deals with various commercial properties, such as multifamily, industrial, office buildings, and retail spaces. Our team of commercial real estate experts can help you find the ideal investment property to meet your investment goals.
3. What is the process for commercial buyer representation?
To start the commercial buyer representation process, we'll have an initial consultation where we'll talk about your investment goals. Then, we'll help you find properties that match your goals and develop an offer strategy. Finally, our team will negotiate on your behalf to get the best possible price and terms. We'll also provide support throughout the due diligence process and closing.
4. What sets your commercial buyer representation services apart?
Our team of commercial real estate experts specializes in the Miami market and is dedicated to offering outstanding service and assistance to our clients. We offer personalized solutions that match your investment goals to help you navigate the overwhelming and complicated commercial real estate transaction process. We offer dependable and knowledgeable support to help you succeed in the highly competitive commercial real estate industry when you work with us. With our ongoing support and guidance, you can make informed decisions throughout the process. Our personalized approach and attention to detail enable us to work closely with you and achieve the best possible outcomes.
5. Do you only work with local buyers, or can you help buyers from out of town?
Our team of experts has a thorough knowledge of the commercial real estate market in Miami. We collaborate with buyers worldwide and can offer local insights and market knowledge to help you make informed investment decisions.
6. Can you help me with property management after the purchase?
We provide property management services to help you get the most out of your investment. Our team of professionals can take care of tenant communication, property upkeep, and rent collection so that you can concentrate on your primary business goals.
7. How do I get started with commercial buyer representation services?
Contact us to begin using our commercial buyer representation services and schedule an initial consultation. During this meeting, we will discuss your investment goals and create a personalized plan to help you achieve them. Our team of professionals is committed to assisting you throughout your commercial real estate endeavors.
How Can We Help You Today?
Have questions or need to connect with your local agent? We've got you covered.