Office Solutions for Investors and Occupiers in Miami
Unlock the potential of office spaces with our specialized expertise and personalized approach. Whether you're looking for prime office spaces or lucrative investment opportunities, our dedicated team ensures seamless transactions and optimal outcomes.
Navigate the Commercial Office Market with Confidence
We specialize in bridging the gap between capital and opportunity, providing comprehensive services in acquisitions, debt and structured finance, disposition, and more. Our expertise in various asset types and ownership structures enables us to effectively meet our diverse client base's unique needs and goals.
Our office agency services aim to maximize the value of your property. We use effective marketing strategies to attract potential tenants or buyers, while our market analysis helps position your property competitively. We also identify opportunities to enhance your property's value through strategic improvements.
We offer comprehensive management services for office properties, from property maintenance to tenant relations and financial management. With a proactive approach and precise management strategies, we optimize operational efficiency and tenant satisfaction, allowing you to focus on your core business.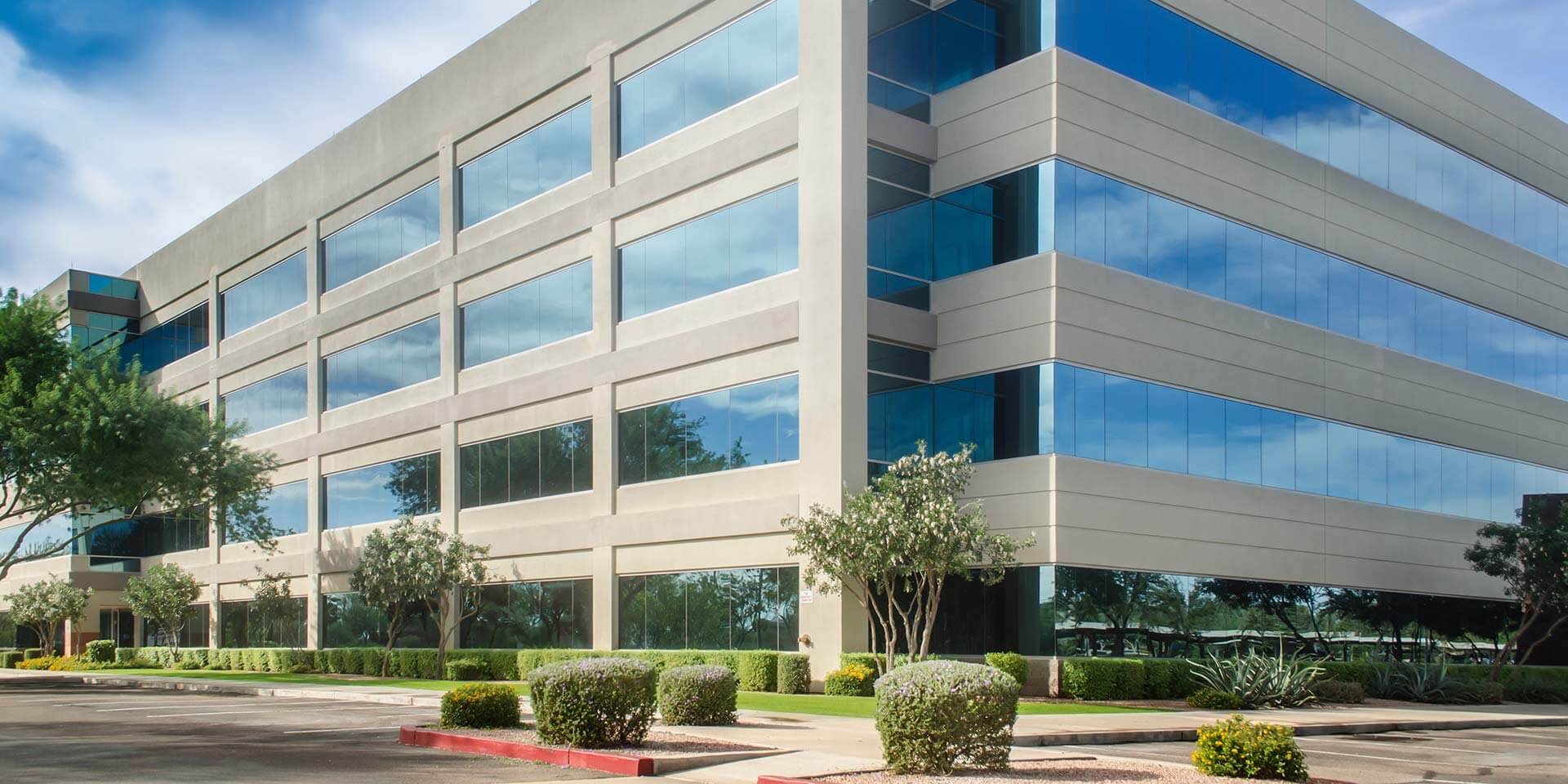 Maximize your returns and invest confidently by utilizing our premier office services designed for investors. Our solutions include investment advisory, debt and equity financing, valuation, and property disposition. Additionally, we offer property management, lease negotiation, and 1031 exchange services to cater to your specific needs.
We recognize the pivotal role that your workspace plays in the triumph of your business. Our services are intricately crafted to cater to your distinctive needs and requirements with precision and finesse. From conducting meticulous location analyses to skillfully negotiating leases, we guide you through each step of the process. Our unwavering commitment to delivering customized office solutions emphasizes your comfort, productivity, and growth.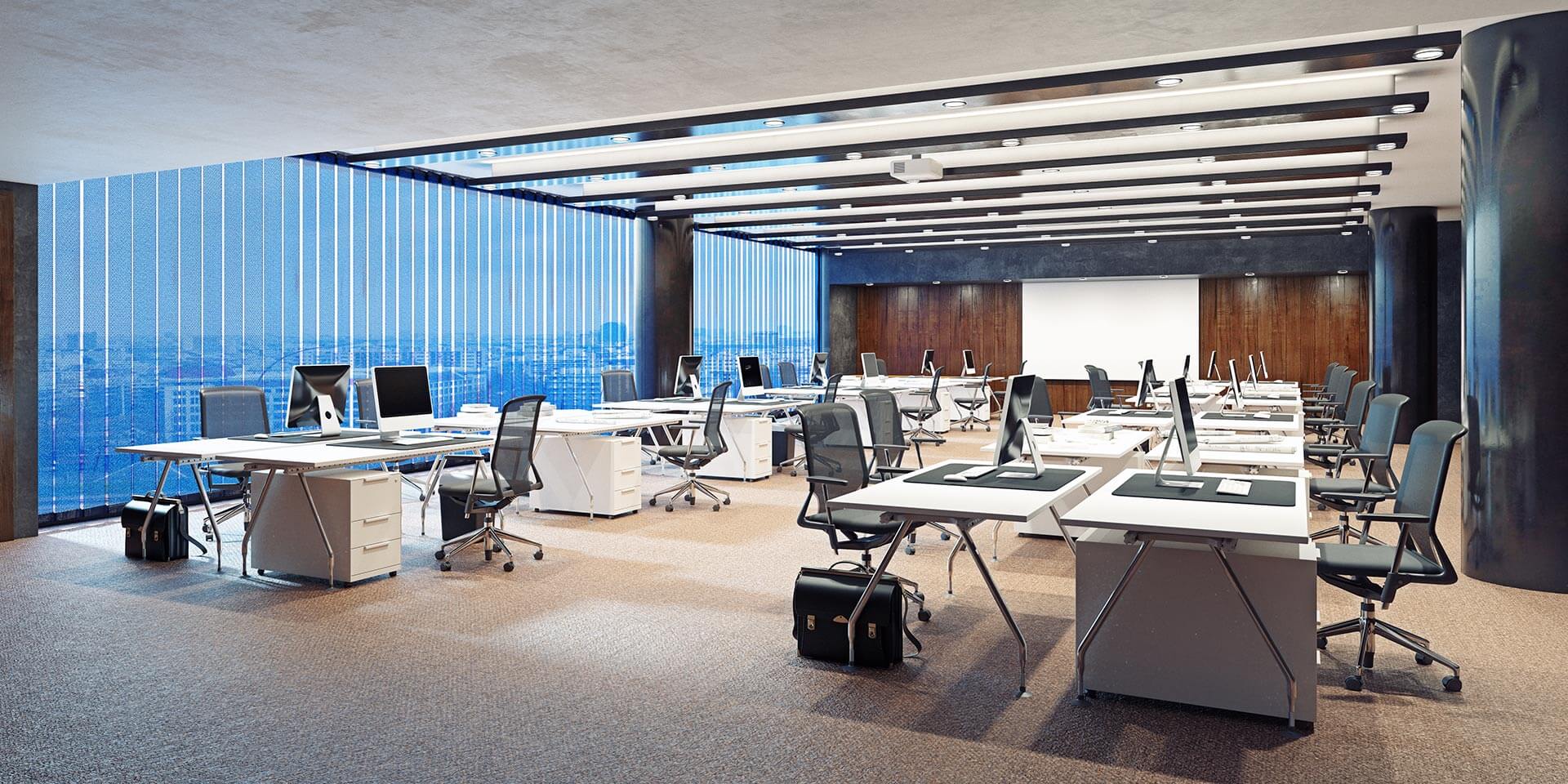 Frequently Asked Questions about Office Buildings in South Florida
1. What types of office properties do you specialize in?
Our expertise includes a range of office properties such as commercial buildings, office parks, coworking spaces, and corporate headquarters in different sizes and configurations to meet the varied needs of our clients.
2. How do you identify the best office investment opportunities?
Our team conducts in-depth market research to assess the viability of investing in office spaces. In addition, we consider factors such as location, rental rates, tenant demand, and potential returns, using our industry knowledge and data-driven analysis to identify high-potential office investment opportunities.
3. What strategies do you employ for marketing office spaces?
Our marketing strategy for office spaces involves various methods, such as digital advertising targeted to specific audiences, listing on industry platforms, using our network of contacts, and implementing innovative marketing techniques to connect with potential tenants and buyers effectively.
4. How do you assess the value of office properties?
Our team utilizes a comprehensive approach, considering factors such as location, property condition, market comparables, rental income potential, and future growth prospects to assess the value of office properties accurately.
5. Can you help with tenant retention strategies for office buildings?
Yes, we can help you improve tenant retention for your office buildings by developing programs to increase tenant satisfaction, offering incentives for lease renewals, and developing communication strategies to address tenant needs proactively.
6. What property management services do you provide for office buildings?
We strive to optimize property performance and tenant satisfaction. Our office building property management services cover various aspects such as managing day-to-day operations, maintaining positive tenant relations, administering leases, providing financial reporting, monitoring maintenance, and vendor management.
7. How do you assist investors in identifying value-add opportunities for office properties?
Our team conducts thorough property assessments and due diligence to identify value-add opportunities. In addition, we analyze factors such as property condition, market demand, tenant preferences, and potential renovations or repositioning strategies to maximize the value and appeal of office properties.
8. Can you assist with financial analysis and investment modeling for office properties?
Our services focus on offering detailed financial analysis and investment modeling specifically for office properties. We assess cash flows, calculate return on investment (ROI), and give our professional opinion to help you make informed investment decisions.
9. Can you assist with the acquisition of distressed office properties or properties in need of repositioning?
Yes, we have expertise in identifying and acquiring distressed office properties or properties with repositioning potential. Our team can help you evaluate opportunities, navigate the due diligence process, and develop strategies for repositioning and maximizing the value of such properties.
10. Can you provide insights into the current trends and dynamics of the office market?
Yes, we closely monitor the office market and stay updated on trends, market conditions, and emerging opportunities. We can provide insights into market dynamics, tenant preferences, rental rates, and other factors influencing the office market in specific locations.
11. Can you assist with relocating my company's headquarters or regional offices?
Absolutely. We can assist you navigate the complexities of office relocations, including finding suitable spaces, negotiating leases, coordinating logistics, and managing the transition process to minimize disruption and ensure a smooth relocation to Maimi.
12. How do you handle lease negotiations and renewals for office tenants?
Our lease negotiators are skilled in representing your interests during lease negotiations and renewals. We aim to secure favorable terms and conditions, including rental rates, lease terms, leasehold improvements, and any necessary lease modifications.
13. Can you assist with lease abstraction and document management for office properties?
Yes, we offer lease abstraction and document management services for office properties. Our team reviews lease agreements, extracts critical information, and ensures accurate and organized lease documentation for efficient management and decision-making.
14. How do you approach tenant representation services for office space leasing?
Our tenant representation services focus on understanding your requirements and finding the best-fit properties. We conduct comprehensive research on the market, handle lease terms negotiation on your behalf, and support your interests during the entire leasing process.
How Can We Help You Today?
Have questions or need to connect with your local agent? We've got you covered.