Property Management Services in Miami
We provide property owners and investors with a holistic strategy to maximize the value of their investments. We offer various services, including tenant management, lease administration, maintenance, and financial reporting to ensure the seamless operation of properties.
South Florida Commercial Property Management Services
We specialize in providing property management services in Miami, focusing on reliability and trustworthiness. We aim to offer excellent service to our clients through our team of skilled and experienced property managers with extensive local market knowledge.
We focus on working closely with property owners and investors to create and execute long-term strategies to assist them maximize their investments. Our proactive approach to property management helps our clients achieve their investment objectives.
We understand the distinctiveness of each property and strive to offer personalized solutions according to the requirements of our clients. We also employ cutting-edge technology to ensure our clients have access to the latest insights in real estate management.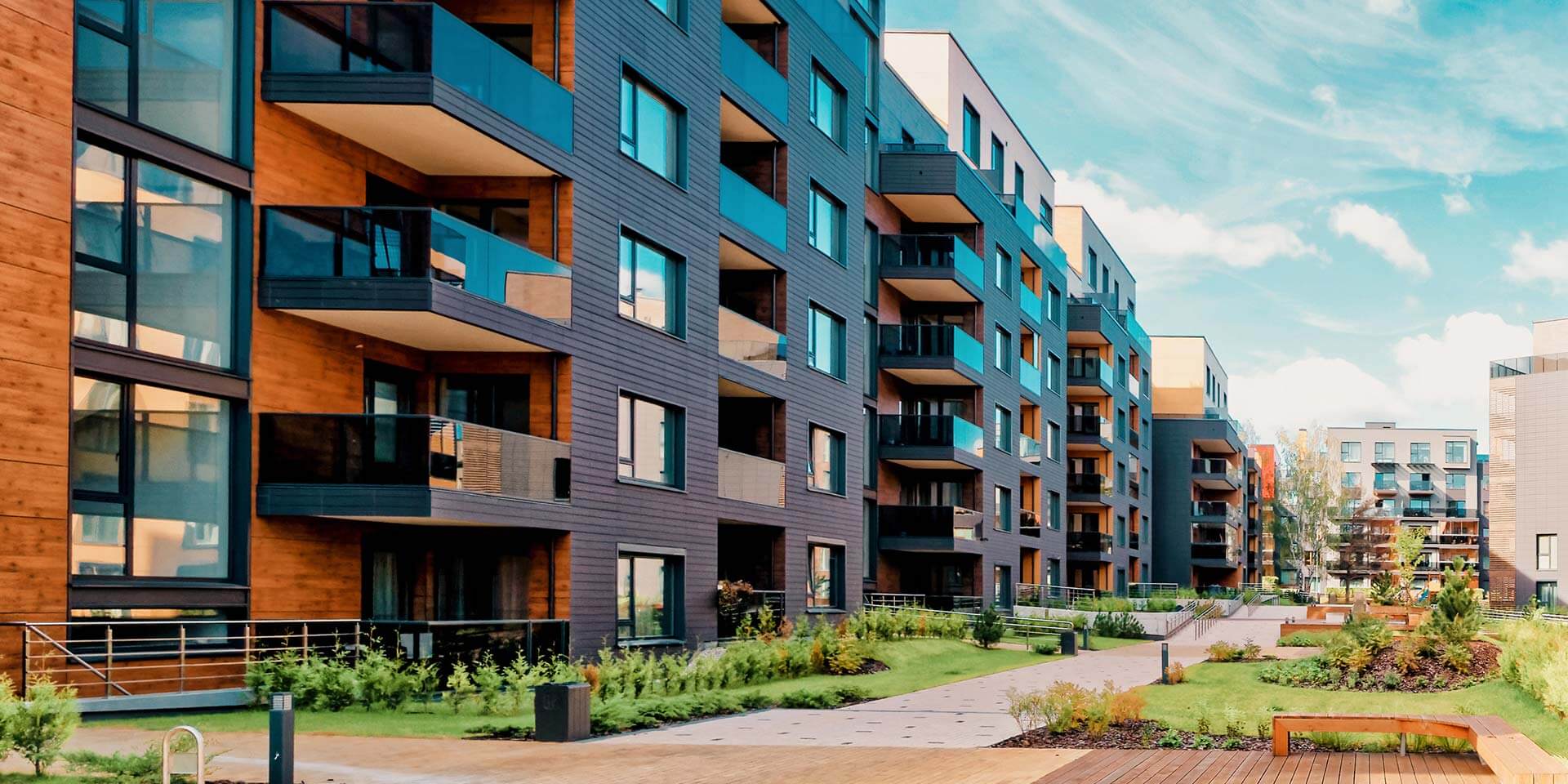 The Ultimate Solution for Property Management Services in Miami
We help property owners and investors with tenant screening, rent collection and disbursement, lease enforcement, financial reporting, maintenance coordination, inspections, legal compliance, and more. We recognize the importance of ensuring tenants and owners have a hassle-free experience. We strive to attain the best outcome for our clients by using our skills and dedication to deliver exceptional service.
Streamline Your Property Operations with Our Property Management Services in Miami
If you own or invest in properties in Miami and need a reliable property management company, we can help. Our Miami-based real estate brokerage offers all-inclusive property management services that aim to optimize the value of your investments. We manage residential and commercial properties, including single-family homes, multifamily buildings, industrial spaces, shopping centers, and office buildings.
Here are some of the key property management services we offer:
Tenant Management: Our services include all aspects of tenant management, such as screening, tenant selection, lease preparation, move-in and move-out inspections, and lease renewals. We aim to ensure that our clients' rental properties are occupied by qualified tenants who take good care of the property and pay their rent on time.
Marketing and Advertising: We employ different marketing and advertising methods to attract qualified tenants to your property. We leverage online listing sites, social media, and other marketing channels to increase the visibility of your property to potential tenants. In addition, we tap into our vast network of real estate professionals to identify appropriate tenants for our client's properties.
Tenant Screening: Our tenant screening process involves credit checks, background checks, and income verification to select the most qualified applicants for your property. We assess each applicant's employment status, business financial documents, rental history, and income to meet our client's standards.
Leasing: Once we identify a suitable tenant, we handle all lease negotiations and meet all legal requirements. We prepare and execute the lease agreement and ensure all necessary appendices are included. We also handle security deposits and first-month rent collection and provide tenants with a move-in inspection checklist to document any pre-existing damages.
Rent Collection and Disbursement: Our service includes managing rent collection and ensuring that it's promptly disbursed so you have a consistent cash flow. We offer various payment methods for tenants, making it easier for them to pay their rent on time. We also enforce late fees as stated in the lease agreement.
Lease Enforcement: Our role is to ensure that tenants abide by the terms and conditions of their lease agreement. This includes managing lease renewals, rent increases, and terminations when necessary. We also ensure that tenants fully understand their lease agreement and comply with all its rules. If any violations occur, we take prompt action to resolve the issue.
Financial Reporting: Our monthly financial reports show your property's financial performance with details, including income statements, balance sheets, and cash flow statements. Our reports aim to help you track your property's performance and spot areas for improvement. We use state-of-the-art property management software that provides real-time access to financial information to help you make informed decisions about your property.
Maintenance: Our team ensures your property complies with local codes and regulations while handling all maintenance issues. We work with reliable contractors to offer timely and cost-effective services, and our network of vendors ensures your property is well-maintained and in excellent condition.
Inspections: We regularly inspect properties to spot problems and ensure they comply with local regulations. Our clients receive comprehensive reports detailing the inspections and suggestions for maintenance and repairs. We also perform move-in and move-out inspections to record damages and ensure tenants assume responsibility for necessary repairs.
Lease Renewals: Our lease renewal services aim to make your life easier and increase your investment property's profitability. We minimize vacancy periods by contacting tenants before their lease ends, negotiating lease terms, and conducting market research for competitive renewal options.
Tenant Relations: Our goal is to maintain good relationships with tenants to make sure they're happy with the condition of their leased space. We quickly respond to maintenance requests and other inquiries to ensure tenant satisfaction. Our team of skilled property managers collaborates closely with tenants to deal with any concerns speedily and effectively.
We utilize our property management services to help property owners, and investors maximize their returns while minimizing their workload. Our top priority is providing excellent service and ensuring we effectively manage your property to maximize profitability.
Frequently Asked Questions about Property Management Services
1. What are the benefits of working with your property management company?
There are many advantages to working with our property management company and including the following:
2. How do you determine the rent amount for my property?
Our team performs a comprehensive market analysis to determine the appropriate rent amount for your property. We take into account multiple factors like location, property condition, similar properties, and current market conditions. Moreover, we consider your particular goals and expectations to ensure the rent price meets your requirements.
3. What kind of financial reporting can I expect from your property management services?
Our financial reporting services encompass monthly and annual financial statements, rent rolls, accounts payable and receivable, and other pertinent financial data. Our accounting systems are constructed to furnish reliable and transparent financial reporting, enabling our clients to comprehensively understand their property's financial state.
4. Do you provide maintenance and repair services for my property?
Yes, we provide repair and maintenance services for your property. Our team of skilled professionals collaborates with reliable vendors and contractors to ensure that your property is well-maintained and repairs are done promptly. We also conduct routine inspections to detect and resolve potential maintenance issues before they become major problems.
5. Can I still be involved in managing my property if I work with you?
Absolutely! Our approach involves collaborating with property owners to create a tailored management plan that fits their unique requirements and preferences. We keep you informed with timely updates and welcome open communication.
6. How do you ensure tenants are paying rent on time?
Our rent collection process is efficient and includes the following:
We check regularly to ensure that all rent payments are recorded accurately and distributed correctly.
7. What are your fees for property management services?
The fees for our property management services depend on the services you need. We offer transparent and competitive pricing and collaborate with you to develop a personalized property management strategy that meets your needs.
How Can We Help You Today?
Have questions or need to connect with your local agent? We've got you covered.