Commercial Landlord Representation Services in Miami
We assist property owners in developing effective leasing strategies, attracting and retaining high-quality tenants, and reaching optimal occupancy rates to maximize their investment profits.
South Florida Commercial Landlord Representation Services
Our focus is on assisting landlords in increasing their profits by creating and implementing successful leasing plans. We collaborate with our clients to pinpoint and attract reliable tenants, arrange beneficial lease agreements, and attain ideal occupancy levels.
Our knowledge and experience in the Miami commercial real estate market enable us to offer valuable guidance and support to landlords. We leverage our expertise in local market trends and extensive network of industry contacts to deliver positive outcomes for our clients.
Our team dedicates time to understand each client's distinctive requirements and objectives and provides tailored solutions accordingly. We collaborate with property owners to design customized leasing strategies to increase their property's value.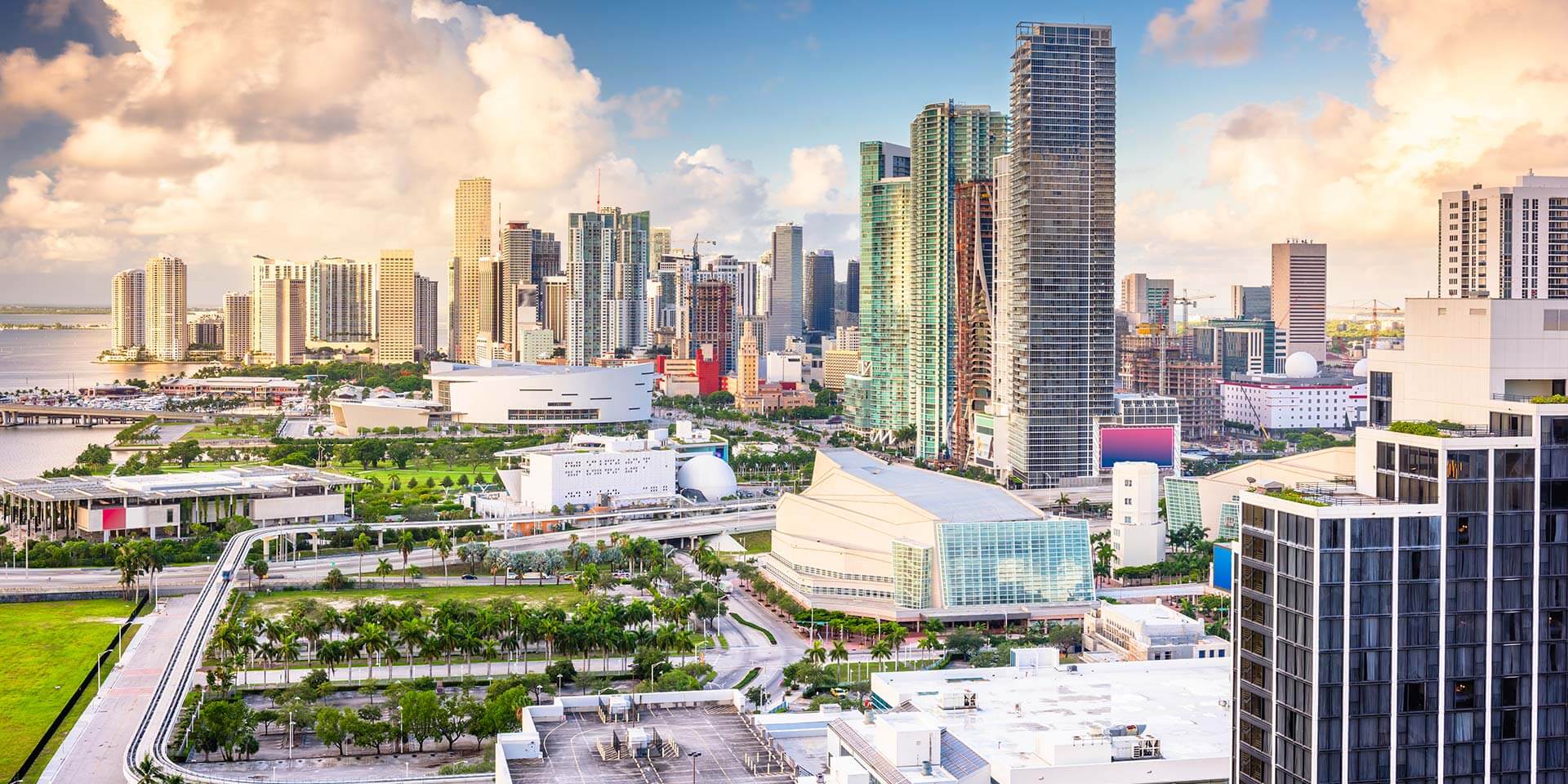 Miami's Premier Commercial Landlord Representation Services
We are your trusted partner for commercial landlord representation in Miami, and we strive to deliver exceptional customer service and results. We understand the Miami market comprehensively and are committed to working closely with you to create a leasing plan that aligns with your investment objectives. Partnering with us ensures your property is in good hands, and we will go above and beyond to exceed your expectations.
Maximize Your Occupancy Rates and ROI with Our Miami Landlord Representation Services
If you own commercial properties like offices, retail centers, warehouses, multifamily properties, or industrial spaces, it's essential to use reliable commercial landlord representation services. Our commercial real estate brokerage in Miami can provide tailored landlord representation services to suit your requirements. Our team is committed to delivering comprehensive and personalized services that can help maximize your commercial property investment. Here are some of the services we offer:
Lease Negotiation: Lease negotiation is vital in commercial property management, and we will assist you in developing a fair and balanced lease agreement that meets your requirements. Our team will negotiate with potential tenants to ensure you get the best lease terms.
Tenant Screening: Our team will assist you in finding suitable tenants for your commercial property by screening all potential candidates and verifying their rental history, financial standing, and background to minimize any potential risk and keep your investment secure.
Rent Collection: We handle the complete rent collection process to ensure you receive your rental income on time and in full. Our team enforces lease terms to decrease the possibility of conflicts and ensure tenants follow their obligations.
Property Maintenance: You can trust us to keep your property in good shape and compliance with local regulations by working with dependable vendors. We'll handle all maintenance requests, repairs, and upgrades to reduce the chances of costly damages and liabilities.
Marketing and Advertising: We develop personalized marketing strategies to attract potential tenants and maximize exposure for your property. Our approach involves creating compelling property listings, advertising your property on our website and other relevant platforms, utilizing social media, and conducting property tours for prospective tenants.
Tenant Relations: We prioritize building good relationships with tenants and addressing their concerns promptly to guarantee their contentment and continued occupancy. Our staff will handle tenant complaints, manage lease renewals, and maintain consistent communication to ensure a hassle-free and successful tenancy.
At Binary Realty, we understand the importance of effective landlord representation services in today's competitive real estate market. Our personalized and knowledgeable approach can assist you in achieving your goals efficiently and maximizing returns on your commercial property investment. Whether you want to lease out your property or require property management assistance, we possess the expertise and experience to lead you through the process.
Frequently Asked Questions about Landlord Representation Services
1. Why should I consider using your commercial landlord representation services?
Using our commercial landlord representation service can offer several advantages, such as saving time and money, lowering risk, and increasing investment returns. A professional team of experts can manage your property proficiently, address any problems that may occur, and guarantee tenant satisfaction.
2. How do you screen potential tenants?
We carefully screen potential tenants for your property by checking their credit reports, rental history, financial standing, and background. In addition, we may verify their references and review their business plans to ensure they fit your property well.
3. How much do commercial landlord representation services cost?
The price for commercial landlord representation services is not fixed and can vary based on factors such as the type, size, and complexity of the property and the specific services required. Therefore, our commercial landlord services are tailored to meet each client's unique needs, and we offer transparent pricing so that you are fully aware of your investment.
4. Do you offer property management services?
Yes, we offer various property management services, including maintaining and preserving your commercial property, managing tenant interactions, collecting rent, and handling maintenance and repair requests to keep your property in good condition and profitable.
5. How often will I receive updates on my property?
We ensure our clients are regularly informed about all aspects of their property management. This includes monthly updates on tenant occupancy, rental income, maintenance requests, and other relevant information to help you stay informed and in control.
6. Can you help me sell my commercial property?
Yes, we provide various brokerage services that can help clients sell their commercial properties. These services include marketing the property to potential buyers, negotiating favorable terms, and overseeing every aspect of the transaction to ensure a hassle-free and financially rewarding sale.
7. What sets your commercial landlord representation services apart from other brokers?
Our Miami-based brokerage offers personalized commercial landlord representation services. We work closely with clients to understand their needs and develop customized solutions to achieve their goals. Our team has vast experience in commercial real estate and is dedicated to providing exceptional service and results.
How Can We Help You Today?
Have questions or need to connect with your local agent? We've got you covered.